The WTC Joins Forces with NBAA!
By editor on Dec 13, 2011 | In Bass Tournaments, NBAA

NBAA News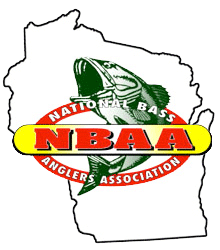 The Wisconsin Team Circuit (WTC) has recently joined forces with NBAA. This is big news for NBAA, WTC and the anglers of Wisconsin. The anglers of Wisconsin have always been treated to quality ran tournaments, a great payout and a great experience fishing with the WTC. The tradition of the WTC will not change and has not changed in their 15 years on the trail. The WTC will still be fishing great bodies of water in Northern and Southern Wisconsin and putting on top notch events.
What this change means is that the anglers of the WTC and Wisconsin will now have a chance to win more cash and prizes than ever before. Not only will they be fishing for a chance at the 3 day WTC State Championship. They'll also be fishing for a chance at qualifying and competing at the NBAA National Championships and Fall Classic. Director of the WTC Bill Schutts and NBAA National Director Jack Horning are very excited to make this announcement.
Starting May 12th on Big Green Lake the NBAA/WTC Southern Ultimate Tour Challenge Division will kick off. This 4 event series will continue on fishing Winnebago/Rivers, Lake Wisconsin and Lake Dubay. On May 20th the NBAA/WTC Northern Ultimate Tour Challenge Division will kick off their 4 event series fishing Red Cedar Lake. Following Red Cedar, they'll be fishing Chetek Chain, Big Chetek and the Chippewa Flowage.
Click on the link below for complete schedule details:
NBAA/WTC Southern Ultimate Tour Challenge
NBAA/WTC Northern Ultimate Tour Challenge
For more information and details on how you can fish in the NBAA/WTC Ultimate Tour Challenge Divisions contact Jerry(Bear) Schutts at 715-505-6363. Or go to www.nbaa-bass.com and www.wtcbass.com

Like NBAA on Facebook