Bruce Akin Named CEO of B.A.S.S.
By editor on Aug 11, 2011 | In BASS

B.A.S.S. News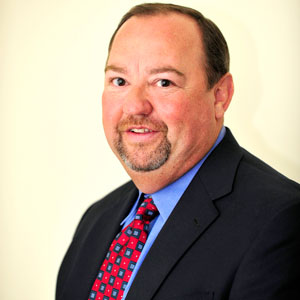 Bruce Akin is the new CEO of B.A.S.S. LLC. Photo Credit: B.A.S.S.
CELEBRATION, Fla. — Veteran publishing industry executive Bruce Akin of Birmingham, Ala., has been named chief executive officer of B.A.S.S. LLC, the company announced today.
Akin, who currently serves as president of ChipRewards Inc., a healthcare incentive and rewards company, previously held several key positions at Birmingham-based Southern Progress Corp., a subsidiary of Time Inc., between 1985 and 2008.
At Southern Progress, he worked for Don Logan, then CEO and later, chairman of Time Inc., who purchased B.A.S.S. in 2010 along with two partners, Jerry McKinnis and Jim Copeland.
"Bruce is a resourceful leader who has achieved success in digital media, events and magazine and book publishing, all of which are key components of B.A.S.S.," Logan said. "He was a key part of the team that grew Southern Progress for 20 consecutive years, and I'm confident he will grow Bassmaster Magazine, Bassmaster.com and our other media properties."
"B.A.S.S. and its related brands have a storied history and a bright future," Akin said. "I have followed and admired the B.A.S.S. organization over the past 40 years and look forward to working with the talented, passionate B.A.S.S. team to expand and support the already successful brands, media properties and tournaments.
"I am thankful for and excited about the opportunity to lead B.A.S.S. as we serve our members, anglers, viewers and sponsors."
Akin will be responsible for the day-to-day operations of B.A.S.S. beginning Aug. 22 and will report directly to the owners. He will divide his time between B.A.S.S. headquarters in Celebration, Fla., and the JM Outdoors division in Little Rock, Ark. As previously announced, B.A.S.S. headquarters will be relocated to Birmingham in November.
"We have been searching for just the right person to lead B.A.S.S. in these challenging economic times, and I believe we have found that person in Bruce Akin," said McKinnis. "I'm confident he will help us be even more effective in serving B.A.S.S. members and fans of the sport in general."
Copeland added, "Bruce is an excellent operations manager with a history of successful leadership in the media business. We are fortunate to have him take the helm at B.A.S.S."
Akin was hired by Don Logan in 1985 as manager of corporate planning for Southern Progress. He rose to vice president and general manager of the book publishing division, Oxmoor House, in 1991, and became executive vice president of Southern Progress in 1995. In 2006, Akin was promoted to president of the newly formed SPC Digital Division, while still maintaining oversight of the company's corporate development, brand licensing, magazine consumer marketing and commerce groups. He was awarded the Time Inc. President's Award in 1993 for innovations in direct marketing.
A graduate of the University of Alabama, Akin is active in civic affairs, serving on the board of directors of the St. Vincent's Hospital Foundation and working to raise cancer awareness through the media.
About B.A.S.S.
For more than 40 years, B.A.S.S. has served as the authority on bass fishing. The organization advances the sport through advocacy, outreach and an expansive tournament structure while connecting directly with the passionate community of bass anglers through its Bassmaster media vehicles.
The Bassmaster brand and its multimedia platforms are guided by a mission to serve all fishing fans. Through its industry-leading publications — Bassmaster Magazine and B.A.S.S. Times — comprehensive website Bassmaster.com, ESPN2 and Outdoor Channel television programming, Bassmaster provides rich, leading-edge content true to the lifestyle.
The Bassmaster Tournament Trail includes the Bassmaster Elite Series, Bass Pro Shops Bassmaster Open Series, B.A.S.S. Federation Nation events presented by Yamaha and Skeeter Boats and the ultimate celebration of competitive fishing, the Bassmaster Classic.
B.A.S.S. offers an array of services to its more than 500,000 members and remains focused on issues related to conservation and water access. The organization is headquartered in Celebration, Fla.