Easton Corbin, Darryl Worley to Perform Free, Live Concerts at Bassmaster Elite Series' Toyota Trucks All-Star Week in Alabama
By editor on Jul 8, 2011 | In BASS Elites, BASS

B.A.S.S. News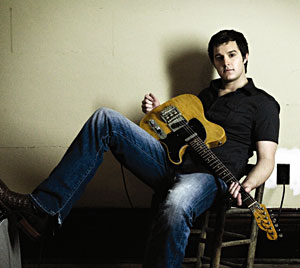 Mercury Nashville recording artist Easton Corbin will perform a free concert in Montgomery Alabama at the end of All-Star Week. Photo Credit: B.A.S.S.
To close out the Bassmaster Elite Series Toyota Trucks All-Star Week festivities in Montgomery, Ala., Mercury Nashville recording artist Easton Corbin and chart-topping country music artist Darryl Worley, will play free, live concerts.
Corbin will hit the stage on Sunday, July 31, at 6:30 p.m. (CT), after the 2011 Toyota Trucks All-Star champion is crowned, and Worley will perform on Saturday, July 30, at 6:30 p.m. (CT). Both concerts will occur at Montgomery Riverfront.
Born and raised in Gilchrist County, Fla., Corbin grew up fishing and was a big fan of anglers Bill Dance and fellow Floridian Roland Martin.
"I lived a mile from the Suwannee River," Corbin said. "I grew up fishing on it, and I loved to work on [my grandparents' cattle] farm. Every weekend, that's where I'd be."
Corbin is the first country male artist in 17 years to have his first two consecutive singles reach No. 1 — "Roll With It" and "A Little More Country Than That," a song for which he also received two nominations from the Academy of Country Music Awards for Song and Single of the Year.
In addition to these accolades, he won all of the Breakthrough Artist awards in December at the American Country Awards: Artist of the Year, Single of the Year and Music Video. Billboard named Corbin the Top New Country Artist of 2010.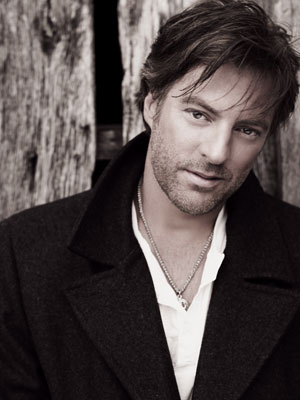 Chart-topping country music artist Darryl Worley will play a free live concert to close out the Bassmaster Elite Series Toyota Trucks All-Star Week festivities. Photo Credit: B.A.S.S.
Worley also is no stranger to making award-winning music. He's recorded seven albums and sold more than 1 million records worldwide. He has charted 19 hits, including the No. 1 singles "I Miss My Friend," "Awful Beautiful Life" and "Have You Forgotten." His latest album, God & Country, is a six-pack of songs celebrating faith and patriotism. Currently, he's in the studio recording new material.
Committed to honoring our country, Worley devotes much of his time and talent to charity work and the military fighting for our freedom. His new tune, "Unsung Heroes," is available for digital download at www.darrylworley.com. With every download of the song, Worley will donate $1 to the U.S. Army Family and Morale, Welfare and Recreation Command, a charity formed to benefit the families of the men and women serving overseas, as well as 9/11 Families for a Secure America Foundation (www.911fsafoundation.org).
"My parents said, 'You need to remember where you come from,' and the Darryl Worley Foundation became the way to do that," Worley said. His Tennessee River Run, a weeklong festival capped by a major concert, has raised millions for all kinds of projects throughout the region. The Tennessee River Run celebrates its 10th anniversary, Sept. 15-17, 2011.
Music will begin following the weigh-in of the Evan Williams Bourbon All-Star Championship, taking place July 29-31 on the Alabama River out of Montgomery. The All-Star championship will be the final event of the two-leg Elite postseason, in which the eight advancing finalists from the first leg, the Ramada All-Star Semi-Final in Wetumpka (July 23-24), will be seeded in a bracket-style head-to-head tournament. Winner takes all: $100,000.
Daily launches will be at 7:30 a.m. (CT) from Montgomery Riverfront, and weigh-ins will begin at 5 p.m. (CT).
For more information about Easton Corbin, visit www.eastoncorbin.com or www.umgnashville.com.
For more information about Darryl Worley, go to www.darrylworley.com.
More information about Toyota Trucks All-Star Week is at www.Bassmaster.com.
2011 Bassmaster Elite Series Official Sponsors: Toyota, Bass Pro Shops, Berkley, Evan Williams Bourbon, Humminbird, Mercury, Minn Kota, Skeeter Boats, Triton Boats, Yamaha
2011 Bassmaster Elite Series Supporting Sponsors: Lowrance, Luck "E" Strike, Nitro Boats, Power-Pole, Ramada
About B.A.S.S.
For more than 40 years, B.A.S.S. has served as the authority on bass fishing. The organization advances the sport through advocacy, outreach and an expansive tournament structure while connecting directly with the passionate community of bass anglers through its Bassmaster media vehicles.
The Bassmaster brand and its multimedia platforms are guided by a mission to serve all fishing fans. Through its industry-leading publications — Bassmaster Magazine and B.A.S.S. Times — comprehensive website Bassmaster.com, ESPN2 and Outdoor Channel television programming, Bassmaster provides rich, leading-edge content true to the lifestyle.
The Bassmaster Tournament Trail includes the Bassmaster Elite Series, Bass Pro Shops Bassmaster Open Series, B.A.S.S. Federation Nation events presented by Yamaha and Skeeter Boats and the ultimate celebration of competitive fishing, the Bassmaster Classic.
B.A.S.S. offers an array of services to its more than 500,000 members and remains focused on issues related to conservation and water access. The organization is headquartered in Celebration, Fla.