McKinnis and Clough to continue B.A.S.S. work on influential council
By editor on May 28, 2011 | In Bass Tournaments, BASS Elites, BASS, Pro Anglers
B.A.S.S. News
B.A.S.S. Reporter's Notebook: McKinnis and Clough to continue B.A.S.S. work on influential council; What's in the cards for Card?; Elite pros mop up in Toyota Bonus Bucks; and … Clash quotes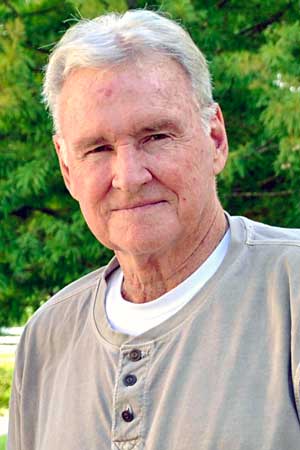 B.A.S.S. owner Jerry McKinnis has been appointed to the Sport Fishing and Boating Partnership Council. Photo Credit: B.A.S.S.
McKinnis and Clough to continue B.A.S.S. work on influential council: B.A.S.S. owner Jerry McKinnis and B.A.S.S. Conservation Director Noreen Clough have been appointed to the Sport Fishing and Boating Partnership Council (SFBPC) by Ken Salazar, secretary of the U.S. Department of the Interior.
Through the director of the U.S. Fish and Wildlife Service, the SFBPC advises the secretary on aquatic resource issues that impact recreational fishing and boating. The council also fosters conservation partnerships among industry, the public and government.
"I consider this appointment as one of the most important of my career," McKinnis said. "I am excited that B.A.S.S. can contribute in yet another way to healthy fisheries for future generations."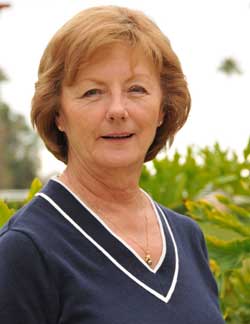 B.A.S.S. conservation director Noreen Clough has been appointed alternate to Jerry McKinnis on the Sport Fishing and Boating Partnership Council. Photo Credit: B.A.S.S.
This is McKinnis' first term on the council. Clough has served two previous terms, once as a primary appointee and once as an alternate.
"B.A.S.S. is honored to be able to continue our role with the council, working with the other members of the sportfishing and boating community to ensure that the Department of the Interior and the U.S. Fish and Wildlife Service understand and emphasize their commitment and responsibilities to America's anglers," said Clough, who was appointed as alternate to McKinnis.
The B.A.S.S. commitment to the SFBPC stems from the council's inception in 1993, when then-B.A.S.S. owner Helen Sevier, along with Berkley's Tom Bedell, spearheaded the council's creation. In the years since, other B.A.S.S. leaders have been active participants on the council.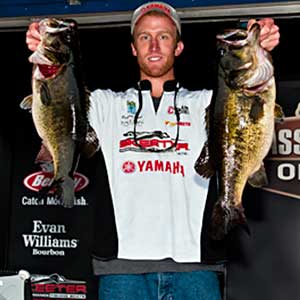 Bassmaster Opens angler Brandon Card hopes to qualify for the 2012 Elite Series through the Southern Opens. Photo Credit: B.A.S.S.
What's in the cards for Card?: Just a couple of weeks away from the Bass Pro Shops Bassmaster Southern Open's final 2011 tournament, a 24-year-old rookie from Tennessee ranks as the circuit's No. 3 angler.
Brandon Card, in fact, is keeping some high company. His name appears just below those of Bassmaster Elite Series stars Gerald Swindle and Bobby Lane (Nos. 1 and 2 in points, respectively).
Keeping such company could be an omen of bigger things: If he can finish the Open season in the Top 5, Card will receive an automatic invitation to join the 2012 Bassmaster Elite Series. He'll accept, he says, especially if he can muster some additional sponsor support.
"Qualifying for the Elites is my goal for the season," Card said. "What makes the Southern Open so neat is that I could qualify the first week of June, giving me about six months to line up sponsors."
The Open schedule is working in his favor. He has solid experience on Douglas Lake, site of the Southern division's season-ender, June 2-4 in Jefferson County, Tenn. It's not home water, but Douglas (just east of Knoxville) is not far from where Card grew up in LaFollette, Tenn. A decent showing on Douglas would cement a Top-5 points finish and punch Card's ticket to the 2012 Elite Series.
Card has been dreaming since he was a young teen about a bass fishing career. His father broke him in on bait and bobbers when he was a small child, but it was his brother Jordan's purchase of a bass boat at age 16 (Brandon was 14) that turned Brandon into a Micropterus hunter.
"We pretty much taught ourselves how to bass fish. We watched The Bassmasters on TV, read Bassmaster Magazine and went out on the water anytime we could," said Card, who entered his first tournament at age 14.
After high school, he left home to attend the University of Kentucky, but he didn't drop his fishing. He was the president of UK's bass fishing team for more than three years, leaving the team only when he graduated in May 2009 with a degree in landscape architecture.
While a student, he also got into B.A.S.S. Federation Nation competitions. He qualified for the 2009 and 2010 Federation Nation championships presented by Yamaha and Skeeter Boats but missed his goal of earning a Bassmaster Classic qualification by winning in his division.
"After two championships, I figured I should step up and fish the bigger tournaments, and I chose to fish the Opens," Card said.
Pages: 1· 2