Ingram, Crews, Dove Elected to PAA Board of Directors
By editor on May 5, 2011 | In PAA

PAA News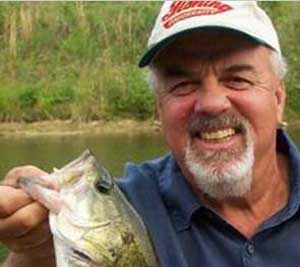 Veteran professional angler Charlie Ingram is elected to the Professional Anglers Association board of directors. Photo Credit: PAA
BENTON, Ky. (May 3, 2011) – Two current members and a veteran of the fishing industry have been elected to serve on the Professional Anglers Association Board of Directors.
Charlie Ingram of Tennessee joins the board as the newest board member. Returning for another term on the board are John Crews of Virginia and Kurt Dove of Texas. Crews has served as President and Vice President of the association, and Dove has served as Secretary.
Ingram has fished professionally and been involved in the outdoors industry for four decades. He has a successful television show, "Fishing University," that is in its 24th year and has served as a consultant to numerous companies. He qualified for eight Bassmaster Classics and four FLW Tour championships, and competes on the PAA Tournament Series.
"Under these tough economic times, I feel I have the experience in angling, in advertising and in marketing and will be able to help move the PAA forward," Ingram said in his platform statement to voting members. "Having been in outdoor television for the past 24 years, my past experience will hopefully help the board to explore all angles to give both the PAA and the PAA fishermen the most exposure possible."
Nominees were presented in March to the PAA's Tour and Legends members for voting. Nominees from the PAA Tour and Legends membership were solicited from PAA members.
Other current board members include Mike McClelland of Arkansas, Dave Mansue of Texas, Paul Elias of Mississippi, Zell Rowland of Texas, Matt Reed of Texas, Brian Snowden of Missouri and Chad Morgenthaler of Illinois.
About the PAA
The Professional Anglers Association is a non-profit organization that gives professional anglers a unified voice in order to aid in the growth of the sport of professional bass fishing. The PAA also aims to administer educational programs to the average angler, to increase enjoyment of the sport, and to embrace sound conservation practices to further the future of the sport. Web: www.FishPAA.com