Bass Pro Shops expands its B.A.S.S. sponsorship to Official Sponsor level
By editor on Mar 25, 2011 | In BASS Elites, BASS Opens, BASS, Bassmaster Classic, Sponsorship

B.A.S.S. News
The two industry powerhouses continue new marketing programs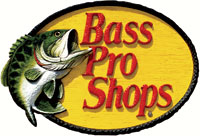 CELEBRATION, Fla. — Bass Pro Shops, the world's foremost retailer of fishing tackle and other outdoor gear, has elevated its sponsorship of Bassmaster events to the top level and enhanced its multifaceted marketing alliance with B.A.S.S. LLC.
In an agreement announced by B.A.S.S. today, Bass Pro Shops becomes an Official Sponsor of the Bassmaster Classic, Bassmaster Elite Series and Bassmaster Open Series.
The retailer also will continue its title sponsorship begun in 2010 of all nine Bassmaster Open events within the Southern, Central and Northern Open divisions.
The agreement specifies that Bass Pro Shops' Nitro boat brand will continue as a Supporting Sponsor of the Bassmaster Elite and Bassmaster Open series.
"This agreement further unites the sport's most respected brands," said Don Logan, who with Jim Copeland and Jerry McKinnis purchased B.A.S.S. in late 2010. "Anglers everywhere, and especially our membership, will benefit from the offerings from Bass Pro Shops and B.A.S.S."
New for 2011, the companies will provide Bassmaster University events as part of the annual Bass Pro Shops Spring Fishing Classic, one of the biggest consumer events of the year. B.A.S.S. created a new publication, "Bassmaster Techniques," which was distributed to Bassmaster University attendees at the Bass Pro Shops Spring Classic. In addition, Bass Pro Shops will continue to offer B.A.S.S. members special Outdoor Reward points programs throughout the year.
Said McKinnis: "B.A.S.S. and Bass Pro Shops were pioneers in this sport and remain industry leaders. It's only right that we pool our strengths to find new ways to grow the great sport of bass fishing."
"Competing in Ray Scott's B.A.S.S. tournaments many years ago helped lead to the starting of our company," stated five-time Bassmaster Classic qualifier and founder of Bass Pro Shops Johnny Morris. "It is fitting that we now join together in this partnership."
The Bass Pro Shops Bassmaster Southern Open is happening this week on Lake Norman out of Charlotte, N.C. Competition will begin March 24 and conclude March 26 with the winner being awarded a first-prize package of $10,000, a Triton/Mercury bass boat rig valued at $45,000, and a 2012 Bassmaster Classic berth.
2011 Bassmaster Elite Series Official Sponsors: Toyota, Bass Pro Shops, Berkley, Evan Williams Bourbon, Humminbird, Mercury, Minn Kota, Skeeter Boats, Triton Boats, Yamaha
2011 Bassmaster Elite Series Supporting Sponsors: Lowrance, Luck "E" Strike, Nitro Boats, Power-Pole, Ramada
2011 Bass Pro Shops Bassmaster Opens Official Sponsors: Toyota, Bass Pro Shops, Berkley, Evan Williams Bourbon, Mercury, Skeeter Boats, Triton Boats, Yamaha
2011 Bass Pro Shops Bassmaster Opens Supporting Sponsors: Humminbird, Luck "E" Strike, Minn Kota, Nitro Boats
About B.A.S.S.
For more than 40 years, B.A.S.S. has served as the authority on bass fishing. The organization advances the sport through advocacy, outreach and an expansive tournament structure while connecting directly with the passionate community of bass anglers through its Bassmaster media vehicles.
The Bassmaster brand and its multimedia platforms are guided by a mission to serve all fishing fans. Through its industry-leading publications — Bassmaster Magazine and B.A.S.S. Times — comprehensive website Bassmaster.com, ESPN2 and Outdoor Channel television programming, Bassmaster provides rich, leading-edge content true to the lifestyle.
The Bassmaster Tournament Trail includes the Bassmaster Elite Series, Bass Pro Shops Bassmaster Open Series, B.A.S.S. Federation Nation events presented by Yamaha and Skeeter Boats and the ultimate celebration of competitive fishing, the Bassmaster Classic.
B.A.S.S. offers an array of services to its more than 500,000 members and remains focused on issues related to conservation and water access. The organization is headquartered in Celebration, Fla.
About Bass Pro Shops Group:
Bass Pro Shops - 56 retail stores in 26 states and Canada visited by over 100 million people annually, international catalog and internet retailing, American Rod & Gun wholesale division selling to over 7,000 independently owned retail stores worldwide, Outdoor World Incentives also selling Bass Pro Shops gift cards through over 132,000 retail outlets across America and a restaurant division with 26 locations.
For more information regarding Bass Pro Shops store locations, products or special events, please visit www.basspro.com. To request a free catalog call 1-800-BASS PRO.
Tracker Marine Group – Manufactures and sells Tracker, Nitro, SunTracker, Tahoe, Grizzly, and Mako boats through Bass Pro Shops retail stores and dealers worldwide. For more information go to www.trackermarine.com.
Resort Group – Big Cedar Lodge and other resort properties including restaurants and golf course. For more information go to www.big-cedar.com, www.bigcedarwildernessclub.com, or www.dogwoodcanyon.com.