Category: "Bass Fishing"
By editor on Mar 2, 2010 | In News, Bass Fishing | Send feedback »
Freshwater fishing's "Holy Grail" now has dual holders; 22 lb 4 oz bass caught by Japan's Manabu Kurita matches IGFA record held for 77 years by Georgia's George Perry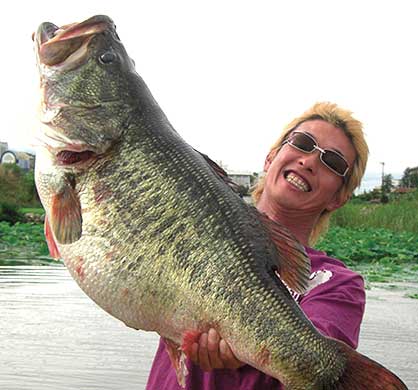 DANIA BEACH, Fla. USA, (January 8, 2010) --- After nearly six months of waiting, Japan's Manabu Kurita is taking his place along side Georgia, USA angler George Perry in the International Game Fish Association's (IGFA) World Record Games Fishes book as dual holders of the All-Tackle record for largemouth bass each weighing 22 lb 4 oz and caught 77 years apart.
By editor on Feb 22, 2010 | In News, Products, Sponsors, Bass Fishing | Send feedback »
BASS announced today a new multiple-year sponsorship agreement with Humminbird®, a leading innovator in cutting-edge technology in the electronics category. With the agreement, Humminbird will become an official sponsor of the Bassmaster Classic and Bassmaster Elite Series in addition to a supporting sponsor of the Bassmaster Opens.
By editor on Feb 18, 2010 | In News, Products, Bass Fishing, Fishing | Send feedback »
Good times for Humminbird right now! And they're apparently sharing some of the love with the rest of us. Check this cool contest that any angler would like to win: VanDam Your Boat!
You can win a complete set of the new Humminbird electronics our home boy done good Kevin VanDam uses to stay on top!!
Get your free entry in. Good luck!!