2017 D & R Sports Center Spring Fishing Show
By editor on Mar 11, 2017 | In News, Sponsors, Bass Fishing, Boating
29th Annual Spring Fishing & Boat Show
Fri April 14, 2017 9am-8pm
Sat April 15, 2017 9am-5pm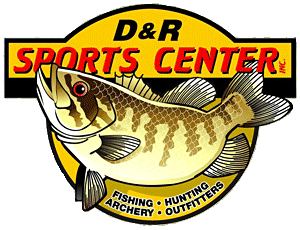 D & R Sports Center in Kalamazoo, Michigan has a huge selection of fishing tackle, outdoors gear and boats.
Announcing the 29th Annual D & R Sports Center Spring Fishing & Boat Show! It's their largest sale of year with factory reps and FREE seminars by professional anglers. As always, parking and attendance is FREE!
Speak with manufacturer reps from all the top brands including Quantum, Shimano, Okuma, Daiwa, Strike King, Rapala, Berkley, Abu Garcia, G.Loomis, Humminbird and MANY MORE! Take advantage of their biggest sales of the year on hundreds of items throughout the store including reels, rods, baits, and more.
Check out their HUGE display of bass boats, pontoons, runabouts, and more. See the latest from Tracker Boats, Sun Tracker pontoons, Nitro Performance Fishing Boats, Ranger Boats, Triton Boats, Regency pontoons, Apex Marine, and many more. If you're in the market for a new boat then this is the show for you!

The 2017 D & R Sports Center Spring Fishing and Boat Show features an awesome lineup of seminars speakers including Kevin VanDam, Skeet Reese, David Fritts, Jonathon VanDam and Ott DeFoe.
Here is the sweet Seminar line-up this year!
Kevin VanDam – World's #1 Bass Angler!
Jonathon VanDam – B.A.S.S. Elite Series Pro
Skeet Reese – Bassmaster Classic Champion
Ott DeFoe – B.A.S.S Elite Series Pro
David Fritts – Bassmaster Classic Champion, FLW Pro, and B.A.S.S. Pro
Brad Knight – Forrest Wood Cup Champion and FLW Bass Pro
Chris Noffsinger – B.A.S.S. PRO & #1 Northern Michigan Smallmouth Guide
Tommy Skarlis - FLW Walleye Pro
More details and seminar schedule coming soon. Check the link for the latest details!
D&R Sports Center, Inc. | Map & Hours
8178 West Main Street Kalamazoo MI 49009
Phone: 269-372-2277 Fax: 269-372-9072
Toll Free Phone: 800-992-1520