GLBass Supporting the MSU Bass Fishing Team for 2010
By editor on Apr 15, 2010 | In News, Bass Fishing, Fishing
GreatLakesBass.com is happy to announce sponsorship of the Michigan State University Bass Fishing Team in 2010. Quite a few of the MSU team members are active on GreatLakesBass.com. The involvement of the members, and the opportunity to help college fishing out is much appreciated. Good luck fishing in the various college fishing competitions!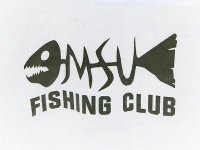 The MSU Bass Fishing Team, part of the MSU Fishing Club, won the 2009 CBAA Big Ten championship on Lake St. Clair!
Discuss on the forum.