2015 Outdoorama has Plenty to Offer
By editor on Jan 29, 2015 | In Showspan, Outdoorama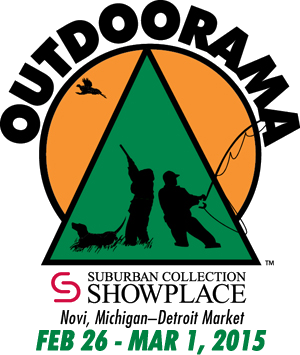 2015 Outdoorama has plenty to offer any angler, hunter or outdoors person including over 50 free seminars.
The 42nd Annual Outdoorama, February 26 to March 1 at the Suburban Collection Showplace, 46100 Grand River Ave. in Novi, is one of Michigan's most popular shows for hunters, anglers, campers, boaters, hikers, conservationists, canoeists and general outdoors enthusiasts. More than 150 booths of new outdoors-related products including fishing boats, pontoons, canoes, kayaks, deck boats and runabouts are in the show.
Whether it's hunting, fishing, boating, canoeing, hiking, mushroom hunting or bird watching, the 2015 Outdoorama has plenty to offer. Fishing tackle, boat dealers, over 50 FREE seminars, the Outfitter's Expo area along with major feature attractions like Big Buck Night, Wildlife Encounters and the Trout Pond provide the best place to book the trip of a lifetime or entertain the family. In addition, with a huge display of docks and lifts, and marine accessories, this show is the best place to shop for new boats and accessories. Outdoorama is a must-see for everyone who loves the outdoors.
Outfitters from across North America and beyond will be present at Outdoorama's Outfitter Expo so show patrons can get the early jump on booking a hunting, fishing or adventure trip. Over 50 free hunting and fishing seminars by national experts including recent Freshwater Fishing Hall of Fame inductee Mark Martin, walleye expert Mark Romanack and habitat specialist Tony LaPratt are scheduled, along with special appearances by Michigan Out-of-Doors TV hosts Jimmy Gretzinger and Jenny Olson.
New to the show this year is the Marvelous Mutts Canine Spectacular, this is sure to entertain and amaze show patrons. Crowd favorites such as "Big Buck Night East," deer processing demos, complimentary scoring by Commemorative Bucks of Michigan and a Trout Pond for kids are among many special features.
The show is held in conjunction with the 8th annual Cottage and Lakefront Living Show – Detroit, providing patrons with two major shows with free crossover admission to the Cottage and Lakefront Living Show. GreatLakesBass.com will be in booth 5714. Stop by and say hi!
Hours:
Thursday, 3pm to 9:30pm
Friday, noon to 9:30pm
Saturday, 10am to 9pm
Sunday, 10am to 5pm
$10 adults
$4 children 6 to 14
Free for children 5 and under
Information:
Request a $2 OFF coupon for Thursday or Friday only. See the latest Outdoorama show floor plan including the location of the GreatLakesBass.com booth 5714.
Mark Martin
There is no denying walleye are finicky fish and fishing pro Mark Martin is no stranger to teaching others on how to catch them. Martin has been giving seminars on the subject since his first tournament win in 1991, during the first-ever Professional Walleye Trail Championship, which coined him the title "The Original Champ." A life-long resident of Michigan, Martin is currently an instructor with the Fishing Vacation / Schools as well as a tournament pro with Anglers Insight Marketing. Not to be missed, Martin will be giving seminars on catching walleye using modern-day, open-water techniques and giving up his secrets to catching these most fickle of fish through the ice.
Capt. Lance Valentine
As founder of Lance Valentine's Walleye 101 and the "Fishing Education Center," Lance has helped countless anglers catch more fish through seminars, workshops and educational charters. Over 20 years of walleye fishing experience has gained Lance the knowledge needed to become known as an expert on marine electronics. Catching more fish of all species begins with the ability to locate them and stay where they are, and Lance's seminars will teach all you need to master your electronics.
Capt. Wayne Carpenter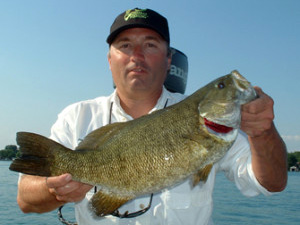 Captain Wayne Carpenter has dedicated fifteen years of effort to bringing in fishing information and bait technology to anglers.
Capt. Wayne has dedicated fifteen years of effort to bringing in fishing information and bait technology to anglers. The research done over that period resulted in the development of the Combat Fishing Weekly Newsletter, No Secrets on Lake St. Clair volumes 1 and 2 books, No Secrets On Lake St. Clair DVD, Marked Map Series 1 and 2, and multiple websites. Wayne has also developed a full line of tournament quality baits by Xtreme Bass Tackle. He has been recognized as the foremost bass fishing expert on Lake St. Clair through his participation in Michigan's major fishing shows, TV and radio appearances and nationally known product development.
Pages: 1· 2