2014 Ultimate Sport Show Tour Dates
By editor on May 2, 2013 | In Showspan, Ultimate Fishing Show, Outdoorama, Ultimate Sport Show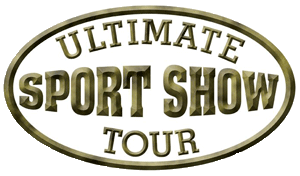 Save the following dates for the 2014 Michigan Ultimate Sport Show Tour shows - the three largest and most highly attended sport shows in the state of Michigan! The 2014 outdoor show season kicks off with the big one - the Ultimate Fishing Show – Detroit, January 9 – 12. The all outdoors show Outdoorama runs February 27 – March 2, 2014. The Ultimate Sport Show Tour finishes with the oldest big show - the Ultimate Sport Show – Grand Rapids - March 20 – 23, 2014.
Plan on being there with GreatLakesBass.com and many great outdoor companies, lots of fishing tackle, extensive free seminar lineups, Lake Ultimate and more! Additional details will be announced as they become available.
You can keep up with the latest news, announcements, contests and promotions on Facebook at Ultimate Sport Show Tour.