EXCLUSIVE Hot Deal for GreatLakesBass.com Boat and Vehicle Owners
By djkimmel on Nov 30, 2009 | In News, Products, Sponsors, Advertiser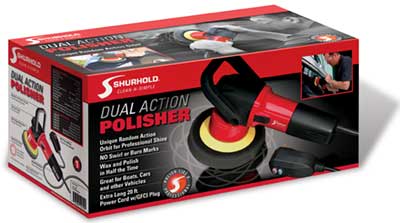 Here's a

Hot Deal

from Shurhold.com!
An exciting deal special to members and visitors of GreatLakesBass.com – Shurhold.com's new, must-have tool for any boat, car or truck owner! The 2009 NMMA Innovations Award Winner Dual Action Polisher created by the boat care experts at Shurhold Industries.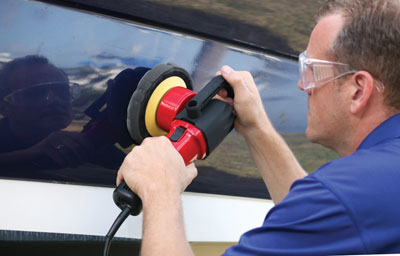 Shurhold's Dual Action Polisher allows the everyday person the ability to buff, wax, and polish their boat, car or RV like a professional. The unique dual action oscillating head prevents burn and swirl marks. General detail maintenance like waxing can now be done in half the time. Now you can polish in half the time with half the effort.
I will DEFINITELY get one of these for myself! I need to take better care of my Ranger bass boat and this tool makes anyone a boat gelcoat expert!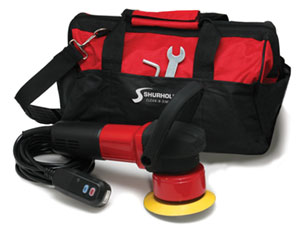 Available only until the end of 2009, Shurhold is offering an

EXCLUSIVE DEAL

to members and visitors of GreatLakesBass.com.

Order a Dual Action Polisher from their online store

and just

enter coupon code

GLB

at checkout.

For FREE, Shurhold will throw in the following items:

SHURHOLD MICROFIBER TOWEL
16OZ BOTTLE OF PRO POLISH
1 PRO POLISH PAD



This is almost $40 of TOP of the LINE boat care products for FREE. The Dual Action Polisher makes a GREAT gift!! Tell your kids. Tell your spouse. This is something all of us will want for a gift. Or just buy it for yourself! You deserve this awesome time saver! More time for FISHING!! CLICK HERE to check out this great deal and take care of your boat and vehicles in half the time like a PRO!!