My Confidence Products and Sponsors Pg 2
---
We anglers can never say too much about the products we use and have faith in.
If you are strongly confident in a specific brand, use it. But if you are looking at other options, maybe you will find some helpful information here. Or maybe you are looking for something to meet a specific need. I hope these pages help you with whatever your need.
Product Highlights Product Highlights Pg 1
Confidence Products Confidence Products Pg 1
Ask Me About My Confidence Products
---
Product Highlights Page 2
Deka Batteries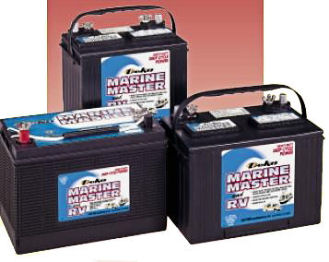 My boat holds 3 Deka MARINE MASTER deep cycle batteries – size 31 wet cell. I just finished 4 full seasons on Great Lakes fishing on my last set.
Deka batteries, manufactured by East Penn, come in a large variety of battery types and sizes, including wet cell dual purpose (heavy dutey starting and moderate deep cycle), the heavy duty deep cycle batteries like I have, starting batteries, SEAMATE AGM (electrolyte absorbed by micro-porous AGM separators) and DOMINATOR gel cell batteries along with more specialized models.
The East Penn website contains a wealth of detailed information. You can register to download informative pdf documents. I've learned a lot already especially from the technical manuals, selector guide (real helpful for picking the size and type of battery right for you) and the battery care guide.
Even if you aren't looking for a new battery right now, you'll get useful information from these Adobe Reader documents. Most of the documents are reasonably sized for quick downloads, but packed with great facts just as the batteries are packed with power! Knowledge is power and power is what Deka Batteries is all about!!
My Confidence Products Page 2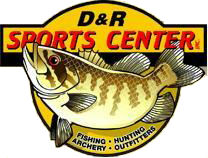 D & R Sports Center – Kalamazoo, MI on M-43 a few miles west of US-131 - The home of Randy and Kevin VanDam, D & R has a huge selection of hunting, fishing and outdoor equipment including one of the best selections and variety of bass tackle in the Midwest. Whether you need live bait, guns, clothing, ice fishing tackle, or fly-fishing, D & R has it all.
If you have any questions, call D & R Sports Center at (800) 992-1520 or (616) 372-2277 locally. Friendly staff will be more than happy to help you find the right tackle or supplies. D & R Sports also provides mail order service.
---
Deka Batteries are manufactured by East Penn Manufacturing Co. Inc. with world-wide headquartes in a massive 490+ acre plant site in Lyon Station, Pennsylvania. I like knowing the source since many batteries are actually made by other companies.

I always like to know who is actually making the products I count on and if you love your fishing like I do, you count on your batteries as much as any other tool to get the most out of your fishing. I've been trying lots of battery 'brands' over the years since I fish 100 – 130+ days per year and tend to wear them out – thanks quite a bit to the Great Lakes – in about a year and a half on average. I just bought my second set after getting 4 full seasons from the first.

After thoroughly researching the various battery manufacturers and talking to technicians from some of the companies, I've finally found the best battery for me.

Deka batteries come in a wide variety of sizes and styles. After getting detailed attention from Wonch Battery techs at the spring fishing shows, they recommended the wet cell Deka Marine Master batteries – 3 of them in the size 31 – since I run a 24/36 V Motorguide and need one battery to be my start battery too. And I need long-lasting power to fight the winds and currents on the Great Lakes. They weigh 59 pounds each and are very well priced.

East Penn has very detailed information to compare their various batteries you can download from their website, so you can do quite a bit of homework before you even talk to a tech. You may not even need to thanks to the detail.

Deka Batteries are available in Michigan from Wonch Battery in Lansing (800-444-4148) and other locations, and from D & R Sports Center in Kalamazoo.
---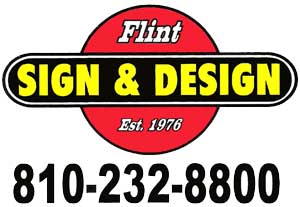 Flint Sign & Design – A company I worked with to create decals for my new web site logo – GreatLakesBass.com. Michael at Flint Sign & Design, did a great job building decals that easily meet my expectations. Flint Sign can create custom decals and signs for you too, and has many existing logos and patterns. Tell Flint Sign you saw them on GreatLakesBass.com and get a discount on your purchase.
Flint Sign & Design is a full service shop with all the equipment for signs of any size, big or small. Flint Sign & Design is located in their completely new building at 3905 Fenton Rd., Flint MI 48507. Call 810-232-8800; FAX: 810-232-8565.
---



One of the newest and coolest toolsfor the computer-age angler, Lakemaster software, a division of Waypoint Technologies, includes great products to improve anyone's fishing success. These are not just a rehash of existing lake maps. Lakemaster experts are constantly using their software linked to sounding equipment and GPS to improve the accuracy of the maps they sell.

As we all know, many maps no longer accurately match what we see out on the lake. Another exciting feature is the improvement to real accurate 3-foot contours.

The first such map in Michigan is Saginaw Bay included on the Saginaw Bay/Michigan combo, which includes 176 inland lakes, GPS-linked fishing log, and a GPS interface among other features. As they add new inland lakes, they provide downloads to add to your registered software.

Click here to signup for LAKEMASTER's latest news.

Another map most Great Lakes bass anglers (and walleye too) will want is the Lake Erie model.

The newest versions have 3-foot contours for much of St. Clair, the Detroit River and some of Erie.

Other features of these maps include: GPS Interface, Fishing Log, Waypoint Storage, Routes, Contour Options, Real-time Tracking with a PC connected to sonar, Distance Measurement and adding Symbols and Labels.

Additional products include: Electronic charts with high definition contours for use with Navionics or C-MAP adaptive products, and Accurate paper maps with high definition contours only gathered by on-water surveys. The hottest product is the ProMap Series of hi-def GPS map chips for Lowrance and Garmin units so far.






---
---