Fall MadWags West Results, Pictures Now Up
Read the official results from the September 30, 2012 Fall West MadWags Memorial on Skegemog Lake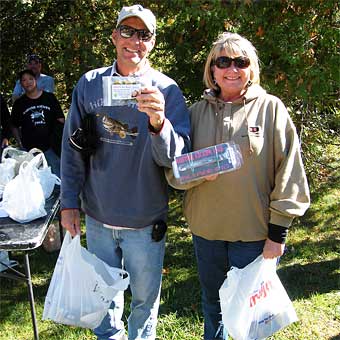 The husband and wife team of TackleThis! and Mrs TackleThis! Deb caught a limit of smallmouth bass weighing 11.44 pounds to win the 2012 Fall West MadWags Memorial Members tournament on Skegemog Lake!
---
---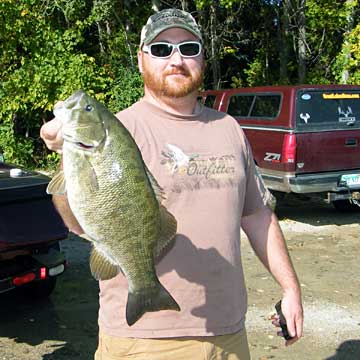 thedude, styling as always, with a super fat 4.29 pounds Elk Lake smallmouth bass caught during the fall west 2011 MadWags Memorial members' tournament on October 2nd!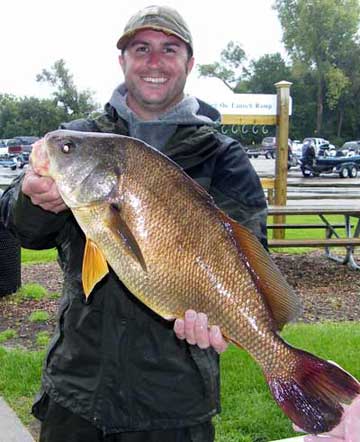 GreatLakesBass.com member bassfan586 shows why he is a Big Ugly award repeat champion with a huge 10 pounds White Lake sheephead he caught during the fall 2010 west MadWags Memorial members' tournament!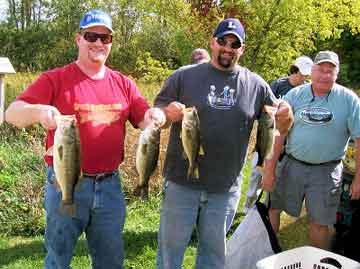 2007 Fall DK Open Champs djkimmel & fowlmouth hold up part of their fall limit while Durand Dan looks on with MIBassKid in the bacground. Fall bass fishing in Michigan can be awesome. Regardless, it beats a day sitting home watching football!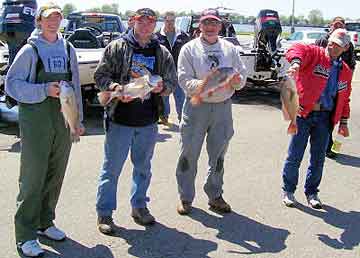 The DK Open members' tournament is all about fun. Here, members vie for the coveted other 'junk' fish prize for the biggest non-bass weighed in - a bunch of Lake St. Clair sheephead in this case. Sheephead and Northern pike are often the winning fish.