2023 Ultimate Fishing Show in Novi January 12-15
By editor on Jan 7, 2023 | In Showspan, Ultimate Fishing Show
Showspan News
All-star seminar lineup featured at Michigan's largest fishing show, January 12-15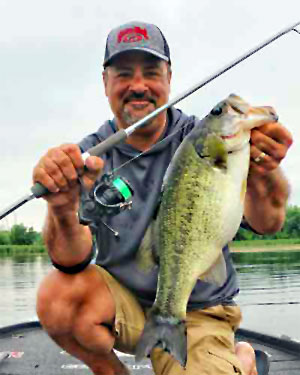 The 2023 Ultimate Fishing Show runs January 12 through 15 in Novi, featuring Mark Zona on Sunday, January 15 only. Photo Credit: Showspan
NOVI, MI — Hundreds of New Fishing Boats, the largest Ice Fishing Display in the state, and a Star-Studded Lineup of Seminars by some of the best anglers in the world combine to make the Ultimate Fishing Show–Detroit the largest and best Pure Fishing Show in the country. The show motors into town Jan. 12-15, at Suburban Collection Showplace, 46100 Grand River Avenue in Novi.
The Ultimate Fishing Show–Detroit is an exciting four-day event dedicated entirely to Michigan fishing. Southeastern Michigan is home to more freshwater anglers per capita than anywhere else in the country, making it the largest freshwater fishing market in America. So, it's no surprise that more than 35,000 anglers visit the Ultimate Fishing Show–Detroit each year.
"Fishermen are getting excited for the return of the largest freshwater fishing show to Suburban Collection Showplace. Hundreds of exhibitors are bringing the latest tackle, gear, fishing boats and accessories to the show," says Show Manager Ben Nielsen.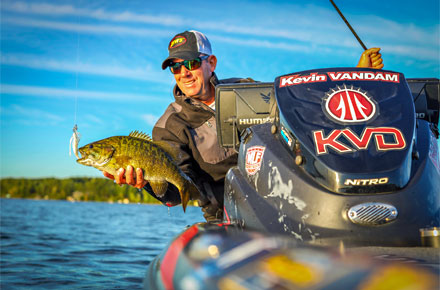 World's Greatest Kevin VanDam sharing his tactics and techniques on Thursday, January 12. Photo Credit: Showspan
The best bass fisherman in the world, Kalamazoo native Kevin VanDam, will share some of his personal tactics and techniques with patrons at the Ultimate Fishing Show-Detroit on Thursday, January 12.
One of the reasons so many anglers attend the Ultimate Fishing Show–Detroit is to sit in on a seminar or two and pick up a new tip or technique from some of the best anglers in the country. VanDam is set to headline the all-star seminar lineup with his Thursday-only appearance.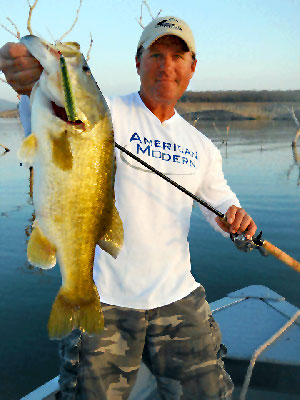 Pro angler Joe Thomas is another featured seminar speaker at the 2023 Ultimate Fishing Clinic. Photo Credit: Showspan
Additional feature seminar speakers include Mark Zona, Sunday, January 15 only appearance. TV bass angler Joe Thomas is doing seminars Friday and Saturday.
Bass anglers make sure you mark your calendar for Saturday, January 14 for the Ultimate Bass Clinic. Most seminars at the 2023 Ultimate Fishing Show are free, but this special 2-hour, in-depth clinic costs $25 per participant. You'll get free lures and 2 hours of quality bass fishing knowledge. This year's clinic features Capt. Wayne Carpenter of Xtreme Bass Tackle, Dan Kimmel of GreatLakesBass.com and bass tournament angler Dave Reault! The Ultimate Bass Clinic is in Stage B from 2:30 pm to 4:30 pm. Sign up before the Clinic at Wayne's booth 3051. Check out his new book - No Secrets on Lake St. Clair Volume 5.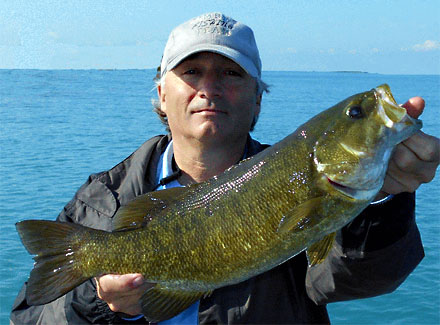 Xtreme Bass Tackle owner and guide Captain Wayne Carpenter is another featured seminar speaker, including the Ultimate Bass Clinic on Saturday, January 14. Photo Credit: Showspan
"Some of the best freshwater fishing opportunities in the world are right here in Michigan," says Nielsen. "Whether you fish for bass, walleye, panfish, salmon, trout, muskie, or northern pike we've got a seminar that covers them all with our star-studded lineup of national, state, and local fishing experts. Show patrons can pick up tips on fishing for just about every game fish that swims in Michigan waters."
With colder weather in the forecast Michigan anglers are gearing up for the ice fishing season. The Ultimate Fishing Show–Detroit has everything an ice angler needs and features the largest ice fishing display in the state at the Ultimate Ice Fishing Village. Along with a Shanty Truckload Sale, there also will be a vast variety of augers, electronics, tackle, and gear for sale. Manufacturer exhibits from Clam, Otter Outdoors, Striker, Frabill, Jiffy, Eskimo, Marcum, Strikemaster and others will be on hand all four days of the show to answer questions and explain the features of their line of ice fishing equipment. Multiple retailers will be present, including Frank's Great Outdoors, with tons of Ice Tackle.
In the market for a new boat? Ultimate Fishing Show–Detroit has hundreds of boats on display from dozens of manufacturers so show patrons can shop and compare. Get the best preseason deals and manufacturer rebates at the Ultimate Fishing Show–Detroit. If you want your boat on the water this spring you need to order it in the winter and the Ultimate Fishing Show–Detroit is the place to make your dreams come true.
There are dozens of other features at the Ultimate Fishing Show–Detroit that include learning opportunities and hands-on activities like Lake Ultimate, a 110,000-gallon indoor lake used as a seminar stage, the Hawg Trough, a 5,000-gallon fish tank filled with native Michigan fish, a stocked Trout Pond, a Rock Climbing Wall, a National Fishing Lure Collection, a Virtual Fishing Simulator, Fish Cleaning Demonstrations, and Fly Casting and Fly Tying instruction.
Want to attend the show for free? On Thursday, January 12, admission is free for patrons who bring six cans/boxes or four pounds of non-perishable food items to donate to the annual Michigan Sportsmen Against Hunger Food Drive. The food will be collected by volunteers from local conservation organizations and donated to the Red Cross and area food banks.
The first 250 attendees on Thursday and Friday receive a free, collectible Dardevle spoon from Eppinger Manufacturing Co. in Dearborn. The first 250 attendees on Saturday and Sunday will receive a K&E Bass Stopper lure from Stopper Lures in Hastings.
Show hours are Thursday, 1 to 8; Friday, 12 to 8; Saturday, 10 to 8; Sunday, 10 to 5. Admission is $12 adults, $5 children 6 to 14, free for children 5 and under. On-site parking is $5.
For more information, visit www.UltimateFishingShow.com or call 800-328-6550. Make sure you stop by the GreatLakesBass.com booth 3054 while you're there!
You can also follow late-breaking news and developments on Facebook at ULTIMATESPORTSHOWTOUR.