Schedule Your Mexico Bass Fishing Trip
Exotic Outdoor Adventures
Your Fishing Trip of a Lifetime Awaits You!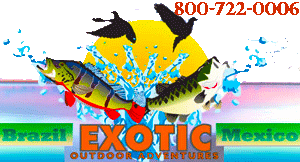 Exotic Outdoor Adventures is the exclusive outfitter to GreatLakesBass.com for Mexico and Brazil fishing adventures. Host Ron Speed Jr. has the decades of experience and expertise to ensure you will enjoy your fishing trip of a lifetime to big bass havens Lake Comedero and Lake El Salto in Sinaloa County Mexico.
Lake Comedero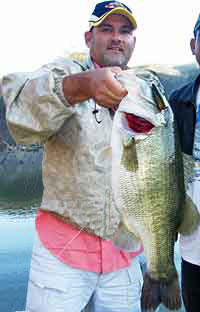 Travel to a truly remote area unlike anything most of us are exposed to. A true adventure resulting in awesome largemouth bass fishing including an amazing opportuny to catch giant Florida bass on topwater! Talking eight pounders and bigger like this Pop'R caught toad!!
And what better way for us northern anglers to escape the deep freeze of winter than to spend a week during the dead of our winter in dry 90 degree, sunny warmth on a lake full of agreeable largemouth bass. The bass fishing is so good it almost... almost distracts you from the stunning scenary of this remote jewel nestled high up in the Sierra Madre mountains. Lake Comedero holds over 30,000 acres of water at full pool with 100 foot rise and fall through the seasons. Thick thorn trees line steep walls and fill bays and points with endless tough bass cover. If you love fishing heavy cover at all depths with very few other anglers on the lake, Comedero will be your heaven on Earth.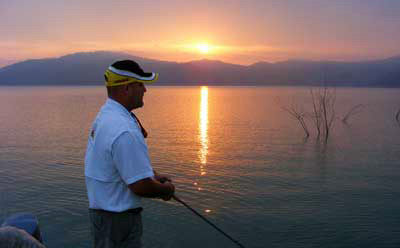 Though you're in a remote and wild area, you stay in complete comfort at Comedero Bass Club's clean modernized ranch houses. Two beds per bedroom with normal sized groups, two bathrooms, spacious porch for telling the day's big fish stories and air conditioners to sleep well before the next morning's topwater action!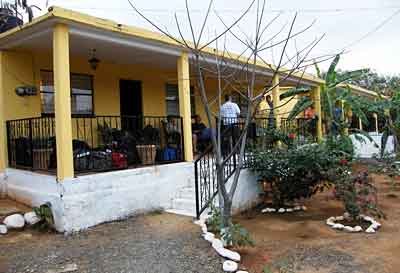 The club kitchen overflows with extremely good food - steak, chicken, sea food, a variety of side dishes, great deserts and many flavors of ice cream. Never worry about going hungry! There's satellite TV in the dining room too if you want to see what is happening back in the real world.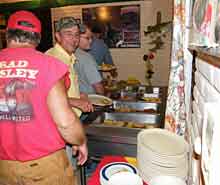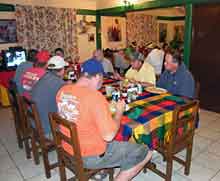 You stay about two miles from Lake Comedero in the village of Higuerras to take advantage of their electricty, and due to the lakes large fluctuation. A 15 minute bus ride takes you to and from the marina. During the day you'll fish comfortably two anglers and a guide per boat in Comedero Bass Club's stable of new 18 foot XPress bass boats.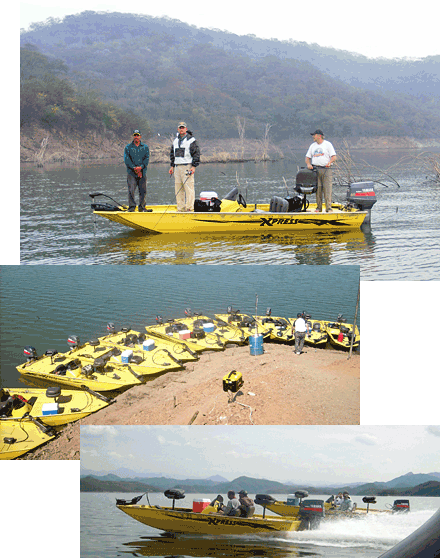 Part of the charm of fishing a remote, hard to get to lake like Comedero is the marina lake camp. Every day, you return for a group shore lunch and short siesta. Excellent food is served including fresh fish, Mexican fare, chicken, home made fries and a variety of fixins, along with a choice of drinks.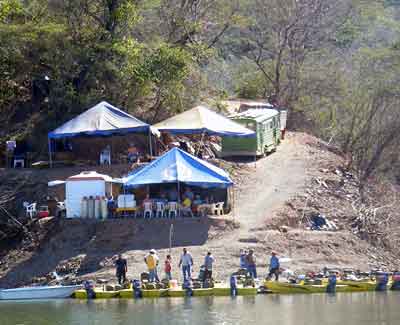 The entire trip to Lake Comedero is one big adventure from start to finish. Call Exotic Outdoor Adventures to schedule your adventure – 800-722-0006 or 903-489-1400.
Lake El Salto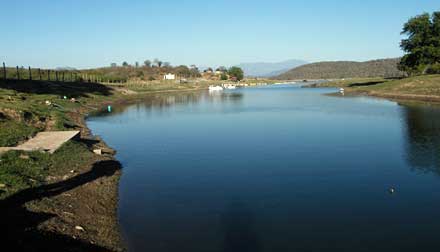 The other trophy bass option available from Exotic Outdoor Adventures is a stay at the popular Club El Salto. El Salto sits much closer to Mazatlan about half way to Comedero in the foothills of the Sierra Madre mountains. It's proximity to the highway means you'll have more company, but the lake is a bass factory, with a good shot at trophy bass, and longer season.
Club El Salto sports an assortment of air conditioned cabins, large group kitchen with a cool indoor aquarium to show you what you're fishing for and the popular outdoor bar under the giant, ancient Tule tree - the national tree of Mexico. The tree is so big, you can clearly pick it out on Google Earth maps.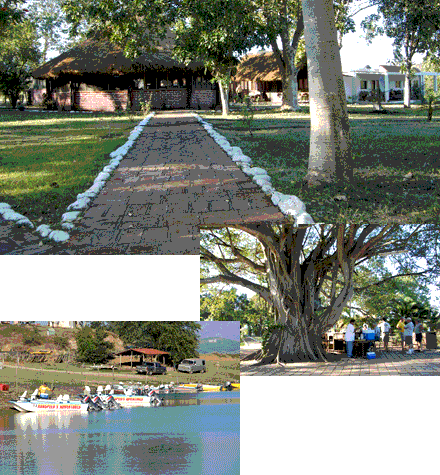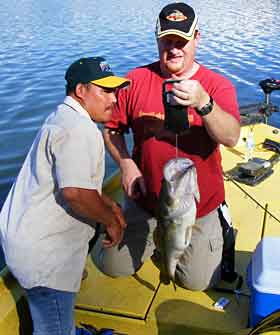 Need more convincing? Browse through our Mexico Bass Fishing section at GreatLakesBass.com. See why you need to plan a getaway. For what it costs to go up north for less than two weeks, you could fish 4 full days for giant bass in amazing settings!
Call 800-722-0006 or visit Exotic Outdoor Adventures and mention GreatLakesBass.com to reserve your adventure for the very best trophy black bass fishing in Mexico!! Fishing adventures available for groups from one to twenty-four. Combo trips that include both Comedero and El Salto are available along with short saltwater excursions if you didn't get enough fishing for bass.
Exotic Outdoor Adventures can also book you on fantastic peacock bass fishing along the Amazon River in Brazil. These are houseboat adventures to remote giant peacock waters.
Put your trust in the experience and proven track record of an outfitting leader and book your fishing trip of a lifetime through Exotic Outdoor Adventures and Ron Speed Jr. Click their link or call 800-722-0006 for seasons and options.