Over 100 Hours of Educational Seminars Scheduled at 72nd Annual Ultimate Sport Show–Grand Rapids
By editor on Mar 8, 2017 | In Showspan, Ultimate Sport Show
Showspan News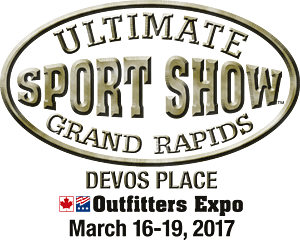 The 2017 Ultimate Sport Show Grand Rapids runs March 16-19 at DeVos Place. Photo Credit: Showspan
Grand Rapids, Mich. — Spring turkey season is right around the corner and spring fishing could bust loose any day now. It's not too late to pick up some last-minute tips from one of the nationally acclaimed seminar speakers set to educate and entertain the crowd at the Ultimate Sport Show-Grand Rapids, March 16 to 19 at DeVos Place in downtown Grand Rapids.
With a seminar lineup including professional anglers Mark Zona, Mark Romanack, Mark Martin and Marianne Huskey along with hunting experts Denny Geurink, Fred Abbas, Tim Andrus and Seth McCullough among others, the level of expertise show patrons will be exposed to is off the charts.
"From national celebrities like Mark Zona, Tim Andrus and Fred Abbas, to local experts including Richard Holm, a veteran Great Lakes captain, and Chase Klinesteker, talking about fishing the Grand River, we have all aspects of hunting and fishing covered," says Show Manager Ben Nielsen. "If you want to increase your knowledge and improve your odds for success the next time you go hunting or fishing come down to the Ultimate Sport Show–Grand Rapids and learn how to optimize your time spent in the outdoors."
Hunting and fishing experts will present more than 100 non-stop seminars over the four-day show. All of these seminars are free with admission to the Ultimate Sport Show-Grand Rapids.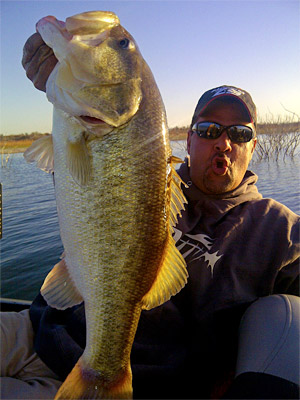 Mark Zona will appear at the 2017 Ultimate Sport Show Grand Rapids DeVos Place on Thursday, March 16 only. Photo Credit: Showspan
Mark Zona – Thursday Only Special Appearance.
Bass fishing celebrity Mark Zona made a reputation for himself in the industry with a rod and reel, earning eight top-ten finishes in major tournaments. Zona, who hails from Sturgis, Michigan, moved into the broadcast booth and he now hosts his own show on the Outdoor Channel – ZONA'S Awesome Fishing Show and is a regular on several ESPN Outdoors shows including co-hosting The Bassmaster Elite Series Show.
Thursday evening at 7 p.m. Michigan Out-of-Doors TV will film Big Buck Night-West. Hosts Jimmy Gretzinger and Jenny Olson will interview hunters who took some of the biggest bucks during the 2016 season. This one-night event will be filmed for airing on an upcoming show and is a must see for every Michigan deer hunter. Seating begins at 6:30 p.m.
BASS
Joe Thomas – Thursday and Friday Only.
Besides Mark Zona, the Ultimate Sport Show also features bass pro and television personality Joe Thomas. From competing at the highest levels of professional bass fishing and authoring the definitive account of life as a pro angler to hosting today's most popular television series focusing on bass fishing, Thomas has done it all. His seminar, "Modern Bass Techniques from the Tournament Trail," is one all bass anglers must see.
Captain Wayne Carpenter
Capt. Wayne has dedicated 16 years of effort to bringing fishing information and bait technology to anglers. His seminar "No Secrets on Lake St. Clair," will provide everything you need to know about fishing the world-class bass fishery on St. Clair.
Chris Noffsinger – Thursday and Friday Only.
With more than 20 years of experience, Captain Chris will lend his knowledge of both inland and Great Lakes bass fishing techniques in a friendly, relaxed atmosphere. He will tell you how, when and where to catch giant northern Michigan smallmouth bass.
WALLEYE
Marianne Huskey – Saturday and Sunday Only.
Known in the professional fishing world as the "Walleye Woman," Huskey is a 15-year veteran of professional walleye angling. In 2012 she became the first female angler to win "Angler of the Year" in any national fishing circuit. She is the highest placing female in professional walleye tournament history. Don't miss her seminar, "Modern Electronics Tips and Techniques."
Mark Romanack
"The Outdoors Guy" is a life-long outdoorsman and one of the nation's most active members of the outdoor media. A graduate of Northern Michigan University with a degree in conservation, Romanack has spent his entire career working to help others better understand and appreciate the outdoors. He is an accomplished writer, photographer and author. Romanack also produces and hosts Fishing 411, which is broadcast nationwide on the World Fishing Network. Romanack's seminar, "The 411 on Walleyes," is a must see for serious walleye anglers.
Mark Martin – Saturday and Sunday Only.
Martin has been giving seminars on walleye fishing since winning his first tournament in 1991, during the first-ever Professional Walleye Trail (PWT) championship, which coined him the title "The Original Champ." A life-long resident of Michigan, Martin's accomplishments were recognized in 2015 when he was inducted into the Freshwater Fishing Hall of Fame. Martin is currently an instructor with the Mark Martin Vacation Ice Fishing School as well a tournament pro with Anglers Insight Marketing (AIM). Not to be missed, Martin will be giving seminars on catching walleye using modern-day, open-water techniques.
Captain Lance Valentine
As founder of Lance Valentine's Walleye 101 and the Fishing Education Center, Capt. Lance has helped countless anglers catch more fish through more than 20 years of presenting seminars, workshops and educational charters. At the Ultimate Sport Show, he will take to Lake Ultimate with instructions on "Jigging the Detroit River."
Some of the other fishing seminar leaders at the Ultimate Sport Show–Grand Rapids include: Richard Holm, (perch); Capt. Chad Bard (salmon and trout); Will Schultz (muskie fishing); Captain Kevin Backus (muskie fishing); Glen Blackwood (fly fishing); Jake Romanack (salmon fishing); Chase Klinesteker (fishing the Grand River); Dan Armitage (kids fishing); Jim Bedford (river fishing); Dave Mull (fishing the Ned Rig); Steve Nelson (canoeing in the Boundary Waters); Roger Hinchcliff (steelhead).
DEER HUNTING
Tim Andrus
The host of Rush Outdoors TV on Time Warner Sports Channel, Andrus has hunted whitetails in 20 states and five Canadian provinces. In "Early and Late Season Whitetails," and "Filming Your Own Hunting and Fishing Trips." Andrus will provide an honest seminar that includes audience participation as well as information and a few laughs, too.
Fred Abbas
The former co-host of TV's A-Way Outdoors, Abbas ranks No. 1 all-time in the state of Michigan for trophy buck entries in the record books with 56. He is the inventor of the Bowgrunter Plus, Scent Web, and several other hunting aids. His seminar, "Mastering the Deadly Art of Mock Scrapes" is a must-see for Michigan deer hunters.
Tom Richardson
Richardson as successfully called in and killed big bucks for 40 years. His secret is learning their unique language, not only vocalizations and what they mean, but scent and sight communication as well. In his seminar, "The Art of Calling Deer," Richardson will pass along that information and will teach patrons how to call in deer with a squirrel call, turkey call and with nothing more than a handful of stones.
Jason Herbert
An outdoor writer and speaker, Herbert has enjoyed great success pursuing his passions in the outdoor industry. In his seminar "Big Bucks on Small Property," Herbert will explore tips on hunting small parcels of land.
TURKEY
Denny Geurink
Geurink is the host of the Outdoor Adventures TV Show and one of the top turkey-hunting experts in the nation. A well known book author, video producer and outdoor writer, Geurink's seminar on "Turkey Hunting in Michigan," is a must see for gobbler chasers.
Seth McCullough
McCullough is the owner and founder of Bully's Game Calls, a contest caller, seminar speaker and avid turkey hunter. His presentation on "Turkey Hunting and the Life Cycle of the Wild Turkey" is informative and fun. Both novice and experienced hunters will enjoy this seminar.
There also will be a demonstration on Deer Processing by Steve Francis of Country Smoke House in Almont and seminars by Len Jenkins on Gun Dog Training.
The Michigan Taxidermist Association will hold its state competition and convention at the Ultimate Sport Show. Located in the 3rd floor Grand Gallery Overlook at DeVos Place, this display of life-like taxidermy is the first stop for many show attendees. There will be an ongoing demonstration on mounting a game animal.
Ultimate Clinics on Walleye, Bass, and Salmon and Steelhead will again be offered during the show. This year, the Ultimate Walleye Clinic and the Ultimate Steelhead and Salmon Clinic are free. The Ultimate Bass Clinic requires preregistration at the Xtreme Bass Tackle booth (1874) Thursday, Friday or Saturday with a nominal $25 fee. The Ultimate Bass Clinic runs from 3pm to 5pm in Seminar Stage D.
See the full seminar schedule including speaker, location and times at Seminar Schedule.
The first 500 attendees on Thursday and Friday receive a free, collectible Dardevle spoon from Eppinger Manufacturing Co. in Dearborn. The first 250 attendees on Saturday and Sunday will receive a K&E Bass Stopper lure from Stopper Lures in Hastings.
The Ultimate Sport Show-Grand Rapids is at DeVos Place March 16 to 19. NEW show hours are 1 to 9 Thursday; 11 to 9 Friday; 10 to 8 Saturday and 10 to 5 Sunday.
Admission is $10 for adults, $4 for children ages 6 to 14 and children 5 and under will be admitted free.
The 17th Annual Tony Gates/MSAH Food Drive will take place on Thursday. Bring a minimum of four pounds or six cans or boxes of non-perishable food items to the RV parked in front of DeVos Place and get into the Show FREE. The food will be collected by Michigan Sportsmen Against Hunger volunteers and donated to God's Kitchen and other needy organizations.
Discount coupons are available in the Grand Rapids Press and at Wendy's.
Visit www.UltimateSportShow.com for more information.