72nd Annual Ultimate Sport Show–Grand Rapids headed to DeVos Place March 16 to 19
By editor on Mar 8, 2017 | In Showspan, Ultimate Sport Show
Showspan News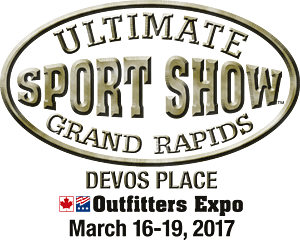 The 2017 Ultimate Sport Show Grand Rapids runs March 16-19 at DeVos Place. Photo Credit: Showspan
Grand Rapids, Mich. — For 72 years sportsmen and sportswomen from across Lower Michigan have traveled to Grand Rapids each spring to enjoy the state's premiere outdoors show. The Ultimate Sport Show-Grand Rapids returns to DeVos Place March 16 to 19 with over four acres of new boats, hunting and fishing gear and outdoor accessories coupled with an all-star lineup of seminar speakers, family entertainment and featured attractions.
"Michigan's outdoors community has supported this show for an incredibly long time and with that strong support the show keeps getting better and better," says Show Manager Ben Nielsen. "We're filling the state-of-the-art DeVos Place convention facility in downtown Grand Rapids with over four acres of boats, retailers, displays and featured attractions during all four days of the Ultimate Sport Show. The Alaskan Timbermen Lumberjack Show is sure to entertain the crowds and the Michigan Taxidermy Association is again holding their state competition at the show so some of the best taxidermy work in the Midwest will be on display. We're also bringing in some of the best anglers and hunters in the nation to share their tips, tactics and techniques with show patrons during non-stop seminars, which are free with admission."
All-Star Seminars Lineup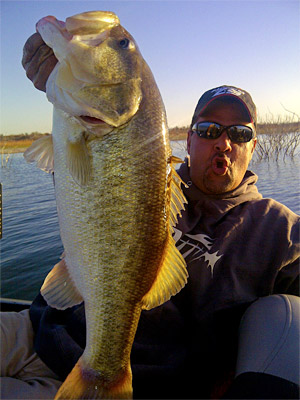 Mark Zona will appear at the 2017 Ultimate Sport Show Grand Rapids DeVos Place on Thursday, March 16 only. Photo Credit: Showspan
Bass fishing expert Mark Zona will make a Thursday Only Special Appearance at the Ultimate Sport Show. Zona is one of bass fishing's brightest stars. He made a reputation for himself in the industry with a rod and reel, earning eight top-10 finishes in major tournaments. Zona moved into the broadcast booth and he now hosts his own show on the Outdoor Channel – Zona's Awesome Fishing Show and is a regular on several ESPN Outdoors shows including co-hosting The Bassmaster Elite Series Show. Bass fishing professionals Chris Noffsinger and Capt. Wayne Carpenter will be at the show all four days and will share the tactics and techniques they use to catch lunker largemouth and smallmouth bass.
Walleye fishing experts including TV show host Mark Romanack, Freshwater Fishing Hall of Fame inductee Mark Martin, Marianne Huskey, the only woman to win an Angler of the Year title in any professional fishing tournament series, and Walleye 101 founder Lance Valentine all will be providing tips and techniques to help you catch more.
There also will be seminars on trout and salmon fishing, muskie and pike fishing, fly fishing, river fishing, fishing for kids, perch fishing, fishing in the Boundary Waters, and more.
Ultimate Clinics on walleye, bass, and salmon and steelhead will be offered on Saturday and Fly-Casting and Fly-Tying demonstrations will take place throughout the show. Sign up for the Ultimate Bass Clinic Thursday, Friday or Saturday before 2:30pm at the Xtreme Bass Tackle booth 1874 for a nominal $25 fee. The Ultimate Bass Clinic is Saturday, March 18 at 3pm - 5pm in Seminar Room D.
Hunters can pick up tips on how to tag trophy whitetails from experts Fred Abbas, Tom Richardson, Tim Andrus and Jason Herbert. Steve Francis, of Country Smoke House in Almont, Mich., will show patrons how to process a white-tailed deer from field dressing and skinning to butchering and packaging. With spring turkey season right around the corner you won't want to miss seminars by turkey experts Denny Geurink and Seth McCullough, who will provide tips for bringing gobblers into shooting range.
The topics of food plotting and dog training will also be covered on the seminar stages.
2017 SPECIAL FEATURES
Alaskan Timbermen Lumberjack Show
A new feature this year at the Ultimate Sport Show-Grand Rapids is the Alaskan Timbermen Lumberjack Show. The Alaskan Timbermen Team will be battling it out in the Olympics of the Forest at this year's show. Two top Alaskan Lumberjacks will be going head to head in competitions that include Chopping, Sawing, Axe Throwing, Chain Sawing, Tree Climbing and Log Rolling. These are some of the world's best timber athletes and have been featured on the Outdoor Channel. The action and stories provided by these men will captivate the crowds at the Ultimate Sport Show.
Lake Ultimate
With over 110,000 gallons of water, Lake Ultimate provides the "ultimate" opportunity for seminar leaders to present from their rigged fishing boats while maneuvering across the water and fishing.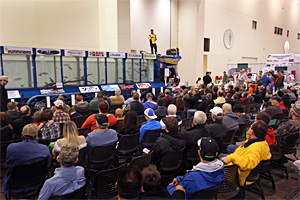 The popular living seminar stage the Hawg Trough returns to the 2017 Ultimate Sport Show Grand Rapids DeVos Place March 16-19. Photo Credit: Showspan
Hawg Trough
The Hawg Trough is a 5,000-gallon aquarium stocked with native fish that seminar presenters use to demonstrate techniques and allow show patrons to see first-hand how lures work and how the fish react.
Big Buck Night-West
Michigan Out-of-Doors TV Show's Big Buck Night-West begins at 7 p.m. Thursday, with seating beginning at 6:30 p.m. Celebrity hosts Jimmy Gretzinger and Jenny Olson will interview the lucky Michigan hunters who bagged some of the largest white-tailed deer of the 2016 season.
Fan favorites like the Trout Pond, Woodland Woodcarvers, Antique Fishing Tackle, Vintage Boats and Motors, Fish Cleaning Demonstrations and a Video Fishing Simulator return to the show. There also will be the popular Rock Wall for climbing, an ORV Certification Class (Saturday only), Turkey Calling Contests and a Turkey-Hunting Workshop.
The first 500 attendees on Thursday and Friday receive a free, collectible Dardevle spoon from Eppinger Manufacturing Co. in Dearborn. The first 250 attendees on Saturday and Sunday will receive a K&E Bass Stopper lure from Stopper Lures in Hastings.
The Ultimate Sport Show-Grand Rapids is at DeVos Place March 16 to 19. NEW show hours are 1 to 9 Thursday; 11 to 9 Friday; 10 to 8 Saturday and 10 to 5 Sunday.
Admission is $10 for adults, $4 for children ages 6 to 14 and children 5 and under will be admitted free.
The 17th Annual Tony Gates/MSAH Food Drive will take place on Thursday. Bring a minimum of four pounds or six cans or boxes of non-perishable food items to the RV parked in front of DeVos Place and get into the Show FREE. The food will be collected by Michigan Sportsmen Against Hunger volunteers and donated to God's Kitchen and other needy organizations.
Discount coupons are available in the Grand Rapids Press and at Wendy's.
Visit www.UltimateSportShow.com for more information.