Category: "Lake Comedero"
By djkimmel on Apr 13, 2009 | In Big Fish Stories, Lake Comedero | Send feedback »
I've been talking about the hot Mexico bass fishing action we had on the NBAA, D & R Sports Center group trip we took in January 2009 to Lake Comedero. The topwater action was worth it alone for some of us - myself definitely included. Numbers of quality bass were great too, but the real attraction was the BIG bass!!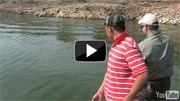 Watch two videos that show a bit of both topwater AND big bass fishing action click:
By djkimmel on Feb 18, 2009 | In Big Fish Stories, Lake Comedero | 4 feedbacks »
Lake Comedero is an amazingly interesting lake. Surrounded by mountains. Steep hillsides and tons of bluff banks providing lots of sombra (shade) thank goodness since it routinely moved into the 90's each day, usually with little breeze.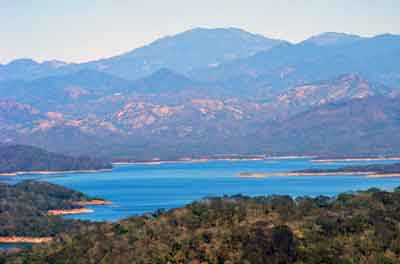 I'll get into the complete adventure as this story unfolds in posts coming up, but for now I know many want to see more pictures of the big bass we were catching all week. So here we go - Big Bass of Lake Comedero courtesy of Exotic Outdoor Adventures.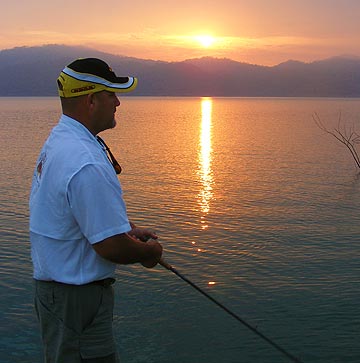 We were fortunate to have our outfitter, Ron Speed Jr join us this week and perform an on-the-lake seminar of slow rolling and yoyoing spinnerbaits through the thorn trees for big suspended bass like this hawg just shy of 7 pounds!

By djkimmel on Feb 17, 2009 | In Big Fish Stories, Lake Comedero | 5 feedbacks »
The Adventure of a Lifetime
My first adventure to the Mexican Sierra Madre mountains and Lake Comedero started with the biggest largemouth bass of my life and ended with a bigger one!!! A better script would have been hard to write on purpose. It will be challenging for this writer to put into words what a fantastic trip this remote bass fishing adventure is, but with the help of some pictures I will try.
To travel to a truly remote area unlike anything most of us have been exposed to, you need to put your trip success and trust into the hands of a most experienced outfitter. We chose Ron Speed Jr with Ron Speed Jr. Adventures and never looked back. Here's one of my favorite results – a grande, ocho doce (Mexican for big 'un – 8 pounds 12 ounces!!):